WHAT DOES CIRCULARITY LOOK LIKE IN AN AUSTRALIAN FASHION CONTEXT?
A study of Australian fashion SMEs
The supply chain of an average fashion product is one of the most complex, globalised, convoluted, fragmented and lengthy of any manufactured product (Fletcher, 2008).
It operates in an almost completely linear way, in a "cradle to grave" model (McDonough & Braungart, 2009), whereby a throwaway culture encourages consumers to treat low priced fast fashion items as nearly disposable (Hvass, 2014). The environmental impact of the extraction of resources and excessive waste in production and disposal at such scale is pressing.
As the second largest consumer per capita of textiles in the world and consuming twice the global average, cost effectiveness and rising consumption is currently driving the Australian fashion sector.
Australians are the second largest consumer of new textiles in the world, double the global average
As the second largest consumer of textiles per capita in the world, Australians are highly engaged in the fast fashion systems that dominate the global fashion sector.
With no regulatory legislation on textiles and a national waste crisis, there is an urgent need for sweeping change. New sustainable business models are emerging that utilise design thinking to reconsider textile and clothing design, manufacturing and consumption around the principles of a circular economy; however there is a lack of research on applying these principles to a contextualised Australian fashion manufacturing sector.
This research aims to shed light on the design practice of circular economy models operating within the Australian fashion sector, examining the barriers to circular design and manufacturing processes, the solutions to overcome these barriers, and new pathways and opportunities for systemic change.
The research participants
Occupying 88% of the Australian apparel manufacturing sector (Miller,2019), there is an opportunity for Small Medium Enterprise (SMEs) in Australia to lead the way to circularity in sustainable fashion.
This study involved 14 participants in interviews and a Focus Group to examine Australian fashion SMEs adopting circular and sustainable design practice within their business models as an alternative to consumptive and wasteful linear systems
.
The Design Map and digital article developed from this research project are tools to support the pathway to circularity in the Australian fashion industry.
Through the visual illustration of complex interrelated relationships and strategies for circularity, I hope to foster understanding and support from the diverse stakeholders involved in the Australian fashion sector.
The core of the Design Map is our starting place. Founded on a central purpose of PRODUCT STEWARDSHIP, a new and alternative fashion system fundamentally rejects the linear take/make/waste fashion model. Let us start with
product stewardship
.
A reimagining of a new system built with a
central purpose of product
stewardship
forms the core of the Design Map.
What is Product Stewardship? It is
responsibility for the whole product lifecycle
. Circular fashion SMEs have product stewardship at their core, embodying the whole of a product lifecycle as a central ethos in all decisions, processes and systems.
This future-oriented mindset was described by one research participant as, "looking at afterlife at the start".
Forging new pathways and systems for product stewardship and lifecycle thinking requires a
design thinking mindset
. A research participant described "reimagining the process and the model for making and selling clothes".
The research revealed 3 key
design thinking behaviours
that supported the core principle of Product Stewardship, and enabled fashion SMEs to overcome barriers to circularity.
Australian fashion SMEs may be well positioned to adopt circular approaches as they already exhibit many characteristics of a design thinking mindset.
Equipped with design thinking behaviours, and a central ethos of Product Stewardship, fashion designers and product developers must overcome many barriers to circularity in the Australian landscape.
WHAT ARE THE BARRIERS TO CIRCULARITY IN THE AUSTRALIAN FASHION SECTOR?
The barriers to circularity form the red ring on the Design Map. Later we will discuss the strategies revealed by this research project that circular fashion SMEs use to overcome these barriers. For now, lets examine the barriers to circularity that exist in the Australian fashion sector.
Complexities & reluctance in sourcing, supply & manufacture
Some suppliers are
reluctant to share information
about origins of their supply chain, or move away from established legacy practices.
The specialist nature and expensive production of circular materials and components means that suppliers are
disinclined to accommodate small orders.
For example, new sustainable and compostable stretch fibre Asahi ROICA is not available in quantities that smaller producers can use.
Western Australian-based focus group participants lamented fragmentation in the industry and the
lack of local manufacturing
and skilled workers for garment production, as well as technologies for printing and finishing textiles to support their practice.
every time we butted up against the legacy industry, it was impossible to get anybody to change the way they worked
Component costs and a competitive environment
The
costs of specialised circular materials and processes are far higher
than their unsustainable counterparts. A linen with an ambiguous and non-transparent supply chain (but similar handle) may cost 1/4 of the price of a sustainably and ethically certified one.
Meeting
consumer price expectations
is a challenge with such high component costs. Most SMEs in this study found wholesaling prohibitive as their products were unable to sustain a retail markup.
The volume of cheap offshore-produced fashion entering the Australian market reinforces low price expectations of consumers. A sale culture and frequent drops of new inventory contribute to a
consumption culture
, forming a significant barrier for business models operating on slower and more considered and conscious development processes.
materials are more costly when you're doing it right
Surrounding the centre core of Product Stewardship and supported by design thinking behaviours are 3 key areas of focus for circularity in Australian fashion SMEs:
New design processes guided by circular purpose

New business models guided by circular purpose

Building relationships around circular purpose
Lets examine each of these in turn, looking at the strategies employed by fashion SMEs in these areas to overcome barriers and further circularity.
NEW DESIGN PROCESSES GUIDED BY CIRCULAR PURPOSE
This section describes the ways in which SME designers are navigating the barriers and complexities of the sourcing process and developing new design processes centred in circular purpose and product stewardship
Image: The Very Good Bra and The Worm Monger
Design processes guided by circular purpose forms the lower sector of the Design Map.
The development of unique design processes assist in overcoming the complexities of sourcing identified as barriers in the research.
These include
designing for biological circularity and longevity
; developing new systems for
designing out waste
; and building a
resource library of tested circular materials and components
.
Designing for Biological Circularity & Longevity
Biological and Technical Loops
As global investment in textile recycling technologies and infrastructure for garment collection at scale grows in the
technical loop
, larger Australian fashion corporations with bigger economies of scale and single-season fashion items may be well positioned for rapid
closed loop textile recycling in faster speed cycles
(Goldsworthy, 2014).
Logistical and technological issues around sorting and recycling bio-based fibres currently lack the technology, investment, infrastructure and scale to provide technical circularity for natural fibres, although all research interviewees were involved in initiatives to further this development in the technical loop. Australian fashion SMEs however, are well positioned to be successful in
designing for longevity
in a sustainable circular economy of
longer biological loops.
Biological vs Technical Loops Braungart & McDonough, 2009
80% of a products environmental impact is determined at the design phase (Ballie & Woods, 2015).
With
lifecycle thinking
(Gwilt, 2020) and end of life in the forefront of the design process, and working within the constraints of available circular and traceable materials; designers for
biological circularity
focus on
designing for longevity
through
timelessness of style
,
quality construct
and
product investment
.
we make the right decisions at the design phase
Short and Long Term Strategies
Zero waste patternmaking techniques
and products such as tote bags, garments, quilts or scarves utilise textile offcuts.
Long term
closed loop waste planning strategies
include:
Designing for mono-materiality

Global partnerships to recycle scrap fabric into knitting yarn

Experimental collaborations with CSIRO to use cotton waste as a fertilizer for new cotton crops

Colour and fibre sorting systems for textile scraps ready for future recycling technologies

A new technology initiative for sustainably extracting raw cellulose from the food and beverage sector for fibre and textile manufacture
Building a Circular Resource Library
Tested Materials and Components
The development over time of a
reliable and tested library of quality circular resources and manufacturers
with mapped inputs and outputs (Gwilt, 2020) is critical to circular design processes.
Intensive investigation, origin visits and reliance on reputable accreditations enables SME designers to gain confidence in core materials that can be used over multiple collections and seasons, slowly overcoming the barriers, time intensiveness and complexities of the sourcing process as their resource library builds.
I really just stick to those materials which I feel are very easy to qualify and very easy to trace
This section examines a rethinking of business models grounded in circularity with a focus on reducing consumption.
NEW BUSINESS MODELS GUIDED BY CIRCULAR PURPOSE
New business models guided by circular purpose form the upper left sector of the Design Map. A rethinking of business models that are grounded in circularity focus on reducing consumption through demand-led production, decelerated, and life-extending models.
These new strategies and models support SMEs in overcoming some of the barriers identified in the research.
Demand-led Production
Demand-led systems include unique direct to customer (DTC) methods such as crowd-funded models (with small discounts on pre-orders) and rapid technology-led customisation, such as Citizen Wolf's Magic Fit Technology. Citizen Wolf created a unique fitting algorithm technology to achieve CAD patterns tailored to the individual. This rapid customisation method eliminates the need for surplus stock, the foremost benefit being zero waste. Technology-led customisation accelerates speed while engaging a customer in a personalised product, maximising opportunities for product attachment and longevity of use.
a hybrid of mass production and single pace production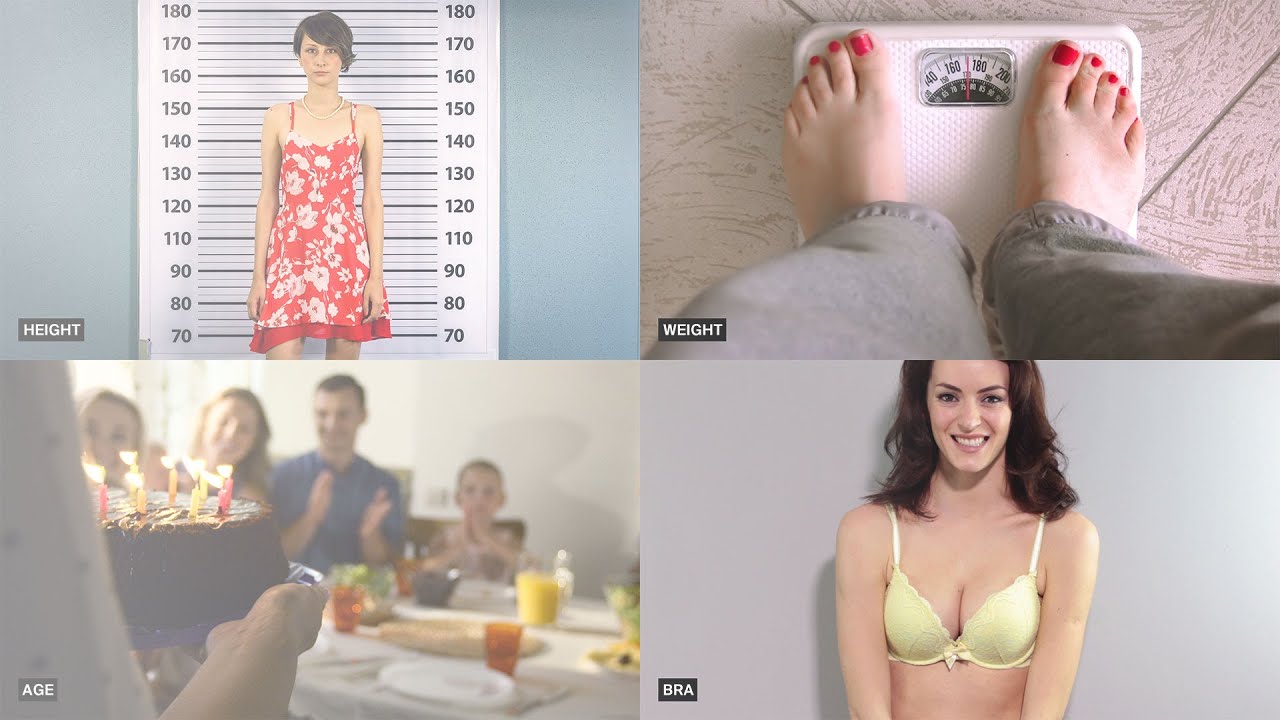 Decelerated models
Decelerated models focus on
slower, enduring, curated styles that do not go on sale
.
Life extending models and PSS
Product Service Systems (PSS) and life extending models include rental, collection or take-back of goods, repair and alterations services, education around laundering and care as well as engaging consumers in creative workshops.
Pressures of speed, costs and consumer price expectations are reduced by this decelerated model, engaging the consumer in the narrative and extending the use phase.
whether it's through repair or different styling ideas and ways to wear a garment … we're trying to keep that customer interested in wearing that piece.
and when they're no longer wearing it …asking them to send it back to us so we can either give it another life with someone else, or depending on its condition might be able to be repaired, or it might be ready to be composted or recycled.
BUILDING RELATIONSHIPS AROUND CIRCULAR PURPOSE
This section illustrates the collaborative and co-creative relationships through playing critical roles in pathways to circularity, and through which SME designers are navigating the barriers of resistance to change from legacy practices
Image: The Very Good Bra and Elise Lockwood
Building relationships around circular purpose form the upper right sector of the Design Map.
Collaborative relationships are evident within the
global and local supply chain
with suppliers and manufacturers, and importantly, with the
consumer.
Consumer behaviour in engaging with the circular process is essential to the success of a circular fashion brand.
Collaboration and Co-creation with the consumer
Crowd-fund models and Education
The customer of the circular fashion SME is engaged and invested in the brand; offering crowdfunding for new product launches, pre-ordering customized items and supporting the longevity of slower and enduring styles.
The Very Good Bra utilises a crowd-funding model to pre-sell this print design underwear. Production only goes ahead if pre-orders enable minimum order quantities of the printed textile to be met.
anything could still end up in landfill, we have to rely on our customers to take the right actions
Education and communication
with the consumer in the circular brand narrative is critical to the circularity of the system.
Consumer behaviour in the repair, care and disposal of the product ultimately determines whether the loop is 'closed'.
While many consumers have positive attitudes towards sustainability, this does not always translate to a willingness to pay more for sustainable products. Costs associated with specialised circular materials and manufacture are far more significant than their unsustainable counterparts, providing an enormous challenge for research participants in meeting consumer price expectations.
An open dialogue around material use, origin of fibres, product supply chains, and care manuals for products assist in challenging these attitudes, and to spotlight greenwashing.
Research interviewees run reward-driven garment take-back schemes to recycle textiles; facilitate zero-waste and repair DIY workshops; educate customers about biological composting methods and provide detailed care manuals for their products.
we do a lot of R & D work with customers
Designing for empathy
and a human-centred approach (Krippendorf, 2004) is critical to the success of a circular fashion model, and key to overcoming a competitive and accelerated fast fashion culture.
Co-creative strategies engage the consumer research and development; personalised or customisable products; and DIY zero waste and repair workshops.
Collaboration & Co-creation within the Supply Chain
Working with local fibre and textile industries and apparel manufacture supports a
shorter, faster, agile, cleaner, and more traceable supply chain
; as well as providing a positive brand narrative of Australian-made localism.
Supplier reluctance to change legacy practices and share information about origins of materials are overcome through the heavy investment of circular SMEs in building positive and collaborative relationships with their supply chain, engaging in the circular narratives and goals of brands; inspiring innovation, iteration and flexibility.
Challenges of requirements for highly specialised (globally situated) circular components and materials may be overcome through "glocalism" (Payne and Ferrero-Regis, 2019, p.10). This transparent supply chain model combines highly specialized components manufactured or sourced internationally; with Australian fibre, processing and reshoring of manufacture. Examples of this from the research include the use of European closed loop Lenzing Tencel fibre in locally-based textile knitting factories; or locally grown fibres such as wool that are processed offshore before returning to Australia for knitting. The glocal supply chain is is kept as short as possible and is highly transparent.
I don't want to become a business that is so huge that we don't know who is in our supply chain
How can Australian fashion SMEs be supported in their pathway to circularity?
Fostering circularity in the Australian fashion industry
Greenwashing and the burden on SMEs
Greenwashing in fashion marketing misrepresents sustainability and dilutes the brand message of authentically circular and sustainable labels.
Participants in this study are burdened with the responsibility of education of their supply chain, their consumers and the wider community.
While government and industry are beginning to see the benefits of a circular economy as an alternative and a solution to the increasingly alarming issue of waste in Australia (Commonwealth of Australia, 2018), little of this focus has been directed at the high levels of toxic textile waste, and the high levels of consumption and disposable behaviours of fashion consumers.
These challenges require
external intervention to support those circular fashion labels currently carrying the burden of education of the wider supply chain and the community.
There's a lot of people saying, 'Oh, this is a great product because it's biodegradable', and, yes, it is biodegradable, but it still leaves toxic residue at the end of its life
False or exaggerated environmental claims of a company or product, often associated with marketing and promotion.
The outer ring of the Design Map illustrates how industry, government and the community can support SMEs on their pathway to circularity.
Click on the + symbol to see how circularity can be supported and fostered in Australian fashion.
Occupying the largest segment of the local manufacturing sector, there is an opportunity for SMEs in Australia to lead the way to circularity in sustainable fashion. These businesses are well equipped to design for longevity, quality and sustainability. Adept at employing design thinking strategies, SME's with a circular and sustainable core framework demonstrate the agility and nimbleness with which they are able to create new systems of viable and closed loop business models vastly different from the current linear supply chain prevalent in the Australian fashion sector. By studying the elaborate patterns and dimensions of experience of Australian fashion SMEs practicing circular and closed loop design, the wider sector and larger enterprise can benefit and learn from their methods.
But, they cannot do it on their own. Support for SMEs and larger enterprise taking circular and product stewardship approaches is urgently required in the form of education of the community and industry; legislation and mandating around the collection and disposal of textile waste; and investment in infrastructure and technologies. This research and the Design Map developed from this project are tools to support the pathway to circularity in the Australian fashion industry; visually storytelling the complex interrelated relationships and strategies of circularity in an Australian fashion context to the diverse stakeholders involved.
This research was limited to interviews and a focus group with a small number of fashion SMEs, practitioners and academia engaged in circular and sustainable apparel design, and is by no means exhaustive. Further research is required in three areas. Firstly, consumers were not interviewed for this research project, and greater understanding is needed in this space to adequately engage this critical stakeholder in the circular fashion and textile economy. Furthermore, larger corporations with bigger economies of scale and single-season fashion items may be better positioned for rapid textile recycling in faster technical speed cycles (Goldsworthy, 2017), and more research on what this might look like in an Australian context is required. Finally, more data and research is required on the recovery, sorting and recycling of textile waste as a resource for the Australian fashion sector. I sincerely thank all the participants who gave up their time to support this research.
Stephanie Devine at The Very Good Bra
Zoltan Csaki at Citizen Wolf
Courtney Holm at A.BCH
Focus group participants - you know who you are!! THANKYOU
Dr. Hanadi Haddad and Edith Cowan University
Enrico Francis
Australian Bureau of Statistics (ABS). (2013). Information Paper: Towards the Australian Environmental Economic Accounts, 2013 (Cat. No. 4655.0.55.002).
Ballie, J. & Woods, M. (2015). Circular by Design: A model for engaging fashion /textile SME's with strategies for designed reuse. In Unmaking Waste 2015 Conference Proceedings (pp. 103-121). Emerald Publishing.
Biomimicry Institute. (2020). The Nature of Fashion.
Common Objective. (2020). Is Recycled Polyester Green or Greenwashing? Common Objective.
Commonwealth of Australia. (2018). National Waste Policy.
Ellen McArthur Foundation (EMF). (2017). A New Textiles Economy: Redesigning fashion's future.
Fletcher, K. (2008). Sustainable Fashion & Textiles: Design Journeys. Earthscan.
Fry, T. (2009). Design Futuring: Sustainability, Ethics and New Practice. Bloomsbury Publishing.
Gwilt, A. (2020). A practical guide to sustainable fashion. Bloomsbury Publishing.
Goldsworthy, K. (2014). Design for cyclability: Proactive approaches for maximising material recovery. In Making Futures, 3.
Hvass, K.K. (2014). Post-retail responsibility of garments – a fashion industry perspective. Journal of Fashion Marketing and Management, 18(4), 413-430.
Krippendorff, K.(2004). Intrinsic motivation and human-centred design, Theoretical Issues in Ergonomics Science, Vol. 5(1), 43-72.
McDonough, W., & Braungart, M. (2009). Cradle to Cradle: Remaking the Way We Make Things. Vintage.
Miller, T. (2019). Women's and Girls' Wear Manufacturing in Australia. IBISWorld.
Niinimaki, K. (2019). Sustainable Fashion in a Circular Economy. In K. Niinimaki (Ed.), Sustainable Fashion in a Circular Economy (pp. 12-21). V&A Publishing.
Payne, A., & Ferrero-Regis, T. (2019). Sustainable fashion in Australia: Raw Fiber, Fast Fashion, and New Localism. In A. Gwilt, A. Payne, & E.A. Ruthschilling (Eds.), Global perspectives on sustainable fashion (pp180-190). Bloomsbury Visual Arts.
Rissanen,T. (2020, August 2). Land as a defining limit for fashion production. Timo Rissanen.
Sandvik, I.M., & Stubbs, W. (2019). Circular fashion supply chain through textile to textile recycling. Journal of Fashion Marketing and Management, 23(3), 366-381.